One Of The Best Tax Prep Portals Anywhere
A Different Approach
At Spartan Tax Relief, I believe you have a right to a competent tax preparer who accurately completes your tax returns while finding all of the legal deductions allowable, and doing this at a fair price.
I started Spartan Tax Relief to provide consumers RELIEF from the outrageously high fees and substandard service at the national franchise tax offices.
Has one of these things happened to you last year?
graduated college
got married
bought first house
had first child
started a new business
got divorced or decided to file separate from spouse
had spouse pass away
began retirement
Spartan Tax Relief can help you navigate the income tax hurdles throughout all of these major life events!
And for every new client referred to Spartan Tax you will get a cash credit towards your next year's tax prep fee; $20 for new non-student client referrals and $10 for student referrals.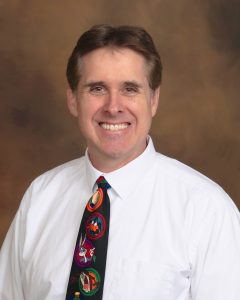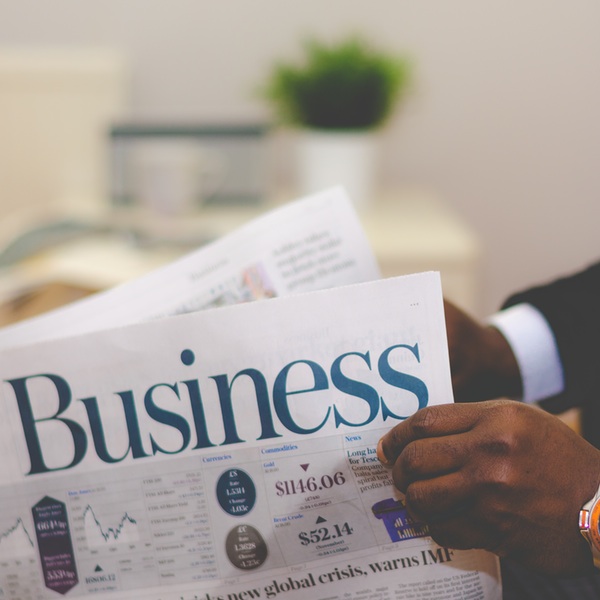 DON'T GET FOOLED AGAIN!
I personally know how those franchise tax offices work. I was there for several years and even in the top management positions I could not change their company mindset of charging the customers as high of a fee as possible and providing some of the most poorly trained staff anywhere! Many of those "tax preparers" at one of the big name stores have only 10 hours of tax training! And some of the people "reviewing and proofing" those brand new preparers have little to no training in taxes and finance.
Those other tax offices you see on TV or hear on radio ads promise you the world but usually fail to deliver the goods! Are you tired of getting the invoice for your tax prep and it is sky high for your very simple return? Are you upset about sitting and waiting over an hour to see someone in another tax office? Or do you have to wait weeks and months for the CPA to finally get around to preparing your tax returns? If you said "YES" to any of these then come HERE and experience a calm, relaxing, and simple tax prep experience when you use my secure online client portal and get things done from the comfort of your home without any office appointments! As of 3-26-21 all NEW clients will be required to use the online portal. I am no longer taking on clients who want to mail their tax documents.
And now I am starting a scheduling process so that only a limited number of clients will be handled at any one time; in order to keep things flowing quickly through my portal and get my clients' tax returns back to them as soon as possible. So any new and returning clients MUST contact me to get a spot in my schedule; if you wait until the last minute you will most likely have to wait until a spot is open in my schedule before I can start working on your taxes.
When you bring your tax work to Spartan Tax Relief you will get the best customer service and one of the lowest tax prep fees around. I do charge more than the online tax software programs, but you get SO MUCH MORE when you come to SPARTAN TAX!
Quality Over Quantity
My name is Rich Smith and I started Spartan Tax Relief, LLC in 2010 to give the smart consumers a better choice in who they take their tax information to for preparation of their US income tax returns.
After doing tax prep in the Lansing area for many years and also having a Finance degree from Michigan State University, I know that I can truly benefit clients by offering a fast, professional, and friendly customer service experience while charging about half of what those other places charge. And you can count on me preparing your returns each and every year; no more guessing as to who will be handling a very important financial document for you!
Although you can tell a lot about a business or service by looking at its website, the best way to see what they can do is by looking through their customer's eyes and seeing what they've accomplished.
Accurate Tax Return
Affordable Fees
Available Year-Round – but tax prep is only done from late January thru September
Tax Planning and Forecasting – extra fees apply
Tax Resolution Services – extra fees apply
Crypto Tax Returns – extra fees apply – NO quotes given for cryptocurrency returns
Authorized IRS E-File Provider
IRS Payment Plans
Innocent Spouse Relief
Business Tax Returns-not all businesses will be taken on by STR – contact me for details
Multiple Prior Year Tax Returns – No Guilt, No Worries!
Can Handle Every State in USA
If I cannot take on your work I will usually refer you to someone else who can
"I was also raised to treat people exactly how I would like to be treated by others. It's called respect." – Keanu Reeves

 Individual Returns
Whether you need a simple college student tax return completed or a more detailed return for a family, I know I am the best around! Please contact me directly in the portal to get your personalized quote for tax prep fees AND get a spot on my schedule – it fills up fast!

Business Returns
Even though I specialize in individual tax returns, I also take on some DBA/LLC business tax returns as well. If it is an S Corp, Corporation, or Partnership return I will refer you over to someone else as I am not taking on any more of these returns at this time.

Tax Planning
If you want help planning each year to make sure you will have enough taxes paid in during the year so no penalties will be assessed to your self employment income, I can help you!
Tax Resolution
If you have multiple years of back tax returns needing to be filed or a large balance owing the IRS, I can help you get old returns prepared and get into tax compliance so that you are able to work out a plan with the IRS/State to resolve the issues quickly and fairly! Do NOT wait until you are getting nasty letters from the IRS to contact me; call NOW to set up an initial online appointment to get things moving in the right direction! I only take on a limited number of tax resolution clients as they often take a huge amount of time.
Cryptocurrency Tax Services
If you own crypto currencies and have had any of the numerous tax transactions that MUST be reported on your US tax return, please contact me during the off season (May – December) so I can properly help you gather your crypto holdings into a 3rd party tax platform and begin going thru the various transactions. This takes an even longer amount of time if we have to go back into prior years where you had crypto but did not report the taxable transactions. If you bring your tax stuff to me during tax season and have a large number of transactions you MUST have a 3rd party crypto tax platform that I work with to enable me to see the detailed crypto transactions.
Thank you Spartan Tax for another year of worry-free taxes! You are appreciated!
Megan L., Lansing, MI
"Rich does a great job! I started using him four years ago when I had several W-2s in two different states. He has done a great job keeping me informed and organized!"
Nolan S., Mason, MI
"Simple and done right. Working with Rich was easy and it put my mind at ease knowing that I did not have to worry about taxes with a new small business."
Jeff S., Lansing, MI
"Rich was experienced, professional and flexible with our schedule. Would highly recommend."
Lindsey S., Lansing, MI
"Rich was very knowledgeable and professional in preparing my taxes. This is my first year doing taxes on my own, and he gave me peace-of-mind knowing my taxes were done correctly. I will have him do my taxes every year!"
Molly B., Greater Lansing area, MI
"This was by far the best price I've been quoted for tax preparation. Don't go anywhere else! And for this price don't do them yourself…"
Samantha V., Lansing, MI
"Looking forward to making another appointment for this upcoming tax season with Spartan Tax Relief! Mr. Smith makes filing quick and painless and I'm thankful to have had his assistance for the last few years. His prices are extremely reasonable, especially for students – don't go anywhere else!
Sydney T., East Lansing, MI
"I switched to Spartan Tax Relief a few years back after using other services and I couldn't be happier with STR services. I am glad to be supporting a local company that works hard to ensure its clients have a peace of mind with regard to filing their taxes. The customer service and availability to the client is excellent. Rich Smith is always extremely helpful and resourceful when it comes to answering questions and working for the client. I highly recommend Spartan Tax Relief for anyone looking for an honest and efficient tax filing service!
Fredy R.,  East Lansing, MI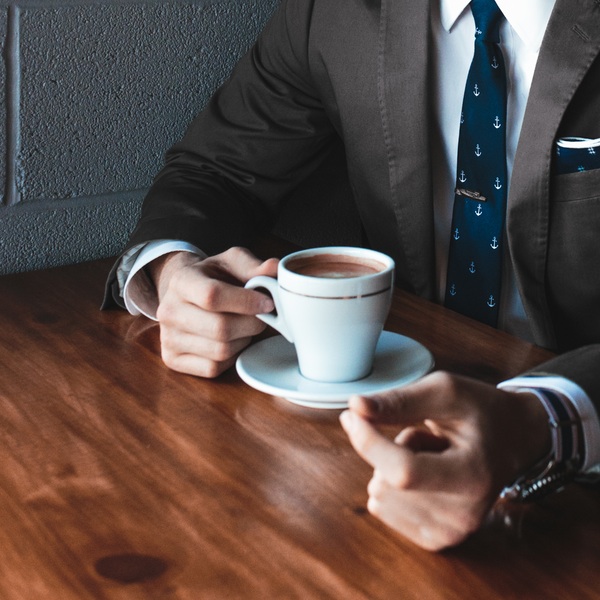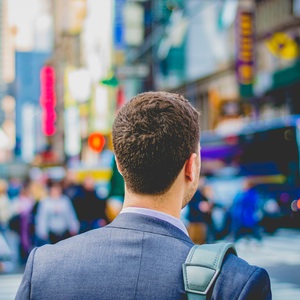 Determined to create something better, my company was formed to provide a better choice for people who are fed up with the games being played at those other tax offices! And believe me I know what goes on at franchise tax offices and CPA firms; I have worked at both and know all the slimy tricks they pull on people (I was the lone wolf at these places who worked hard to get a better fee and good service for my clients). I truly believe that my tax clients deserve so much better treatment and I work hard to give them the best customer service I can!
The only option I provide my clients as of 3-26-21 is to download your tax documents thru my Secure Client Portal, and I will complete everything online and you do not ever have to step into an office to get your tax returns prepared! I have now closed my East Lansing (physical) office and now do all the tax work from my home office.